Sometimes, when you love someone, you just have to accept they aren't the way you'd envisioned they'd be. Sometimes their--well, I guess you could call it orientation--isn't what you'd dreamed it would be. The time has come for me to accept that about my--
megillah case.
I wanted to do this for the "Love your knits again" fix-along. But it didn't want to be knit. It was clearly attracted to single crochet stitches, and being in the knit closet was killing it. So I accepted its leanings and got this
That's its better half behind it, my megillah, written by B many, many years ago. On a sunny day I'll take a picture of what he's written lately--the difference is amazing.
Now all the megillah case needs is a cover and we're good to go.
When I finish a WIP I'll go back to the green socks, which will become my fixer-upper project, but really, I think the case should count. It used to be knit, but now I love it again.
And since it's Knit-along day, both sides of Fry-Up bag:
Waffles and blueberry syrup
Adam and Eve, minus the raft
I definitely need another waffle and maybe some butter, and I'm thinking I need a slice of bread for the eggs. Then I have to line the sides, because I did them in the round and they'd rather be hats (they're too big to be yarmulkas). Afterwards I'll crochet them together with another line of the gold. But what to do for the handles? I think I want something showier than in the original pattern.
RAOK: 4 small packages going out in tomorrow's mail. I'd say they're going overseas, but that wouldn't mean much, would it? ;-)
Health: Hey, I'm a Jew, I have to discuss this! I'm slowly getting used to the beta-blockers. As for the rest... Oy. What a story. Sunday our car died, so I figured that instead of getting blood drawn by the better stickers in the nearest, I'd do it here. I went at 7:30 to get vampyred, and the nurse tells me that the health service's car isn't starting, so no blood draws. But we have no car, right? So B borrows a neighbor's stick shift (he hasn't driven a stick shift in years) and takes me to town. Insert much hilarity. (If you ever watched
Eight is Enough
, do you remember the episode with Tom & Abby's first date and how badly Tom drove her car? Sort of like that.) Then we get to the clinic and it turns out you need an appointment to get blood drawn, which of course we have not, nor are there any appointments left. But the nurse knows me (she's the one who did my holter test that got lost and was found at the 11th hour, which in Hebrew is the 90th minute) and says that if we wait until 10 (it's now about 8:30) she can do my bloodwork. But the tow guy is due at 10 to get our car....So we call the tow company and they say they are actually going to get to us at 11. Cool. We wait, and when I'm next-after-the-next-person, the tow guy calls--he'll be there in 20 minutes. But it'll take 20 minutes just to get home, much less wait my turn. I tell B to go home and I'll hitch-hike home. No dice, he says. So he tells Tow Guy to wait for us. I get my blood work done, we fill our neighbor's car up as a thank you, we get home at 11 am, no tow guy. He finally showed up at 11:30.
Tomorrow I go for the stress test. Now, usually you do this stripped from the waist up. But I'm the girl whose childhood nickname was "Dolly Parton." The test administrators told me to show up tomorrow with a selection of foundation garments and they'd see what we could do. Makes me think of the warning "Be careful--you could put someone's eye out with that!"
Politics: Oy. Just oy. If you want to read a really good analysis of what's happening here in Israel, visit
Biur Chametz
. He's also hosting this week's
Hevel Havalim
, so contact him if you've seen any really good Israeli/Jewish content in blogs this week.
I want these dep't:
Aqua Hubs
. Waterglobes with USB ports and a cellphone holder or a pencil holder. How cute is that?
Who doesn't like Viewmasters? Check out these classy reels--
Vladmaster!
Franz Kafka reels? Wrap your old red toy around that idea.
Check it out dep't (Hebrew):
Zibibbo is good
had a link to a [boo, hiss] Ha'Aretz article about the
Tapuz knitting community
. I went, I joined, I got depressed. This group is full of the acrylic scarf-and-poncho crowd, but if we fiber-and-pattern snobs join, the whole level of the board will rise to meet the challenge; they're hungry to learn.
Last and least, a quiz. Is this really me?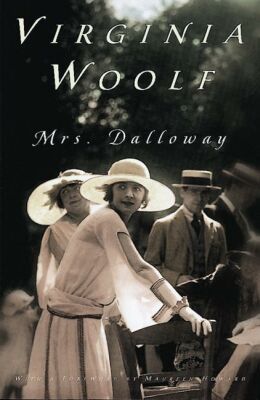 You're Mrs. Dalloway!

by Virginia Woolf

Your life seems utterly bland and normal to the casual observer, but inside you are churning with a million tensions and worries. The company you surround yourself with may be shallow, but their effects upon your reality are tremendously deep.
To stay above water, you must try to act like nothing's wrong, but you know that the truth is catching up with you. You're not crazy, you're just a little unwell. But no doctor can help you now.

Take the Book Quiz at the Blue Pyramid.